VA Provider for Dental Benefits

---
---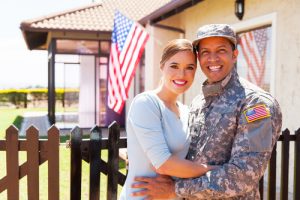 At Pomerado Cosmetic Dentistry, we are proud to offer dental services for military veterans. It is our goal to make your treatment process both convenient and simple. This is why we chose to become an official Veterans Affairs Vendor. If you have received approval from Veterans Affairs to be treated by a dentist off base, your procedures may be covered at our practice. There are some limitations to these benefits, so please contact your VA representative for more information. After you have approval from your representative, we would be happy to schedule an appointment for you.
Our highly qualified dentists and experienced team members are here to help you renew the health and appearance of your teeth. We provide a variety of procedures at our practice, including general, restorative, and cosmetic dentistry options. Depending on your dental needs and your insurance options, we can help guide you through the process and create a customized treatment plan. To help streamline your appointments, any x-rays or dental records can be emailed to info@pomeradocosmeticdentistry.com.
As a military veteran, you have served your country in numerous ways. Now, let us serve you. When you choose our dental practice over others in the Poway and San Diego area, you can expect to receive top dental care and extraordinary results.
Please do not hesitate to contact Pomerado Cosmetic Dentistry today with any questions. We look forward to hearing from you!