Contact Us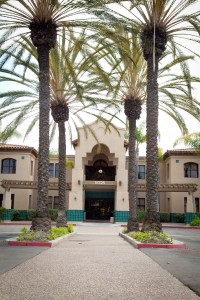 At Pomerado Cosmetic Dentistry, our skilled dentists can help you restore your teeth and gums and maintain a beautiful, radiant smile. Our dentists offer a comprehensive range of general, restorative, surgical, and cosmetic dentistry procedures designed to improve both form and function of your teeth with natural-looking results. We are committed to providing you with the most advanced treatments available, utilizing techniques that can maximize comfort while successfully helping you to attain your ultimate goals. In addition to cosmetic treatments such as teeth whitening and porcelain dental veneers, our practice offers general dental care options such as routine cleanings, tooth-colored fillings, crowns, bridge replacement, and pediatric dentistry. We can also help you replace missing teeth with dental implants, provide same day permanent crown restorations, improve health of the gums with laser dentistry, provide treatment for snoring and sleep apnea, and assist with dental emergencies.
Our dentists, hygienists, and assistants look forward to helping you meet your needs with effective procedures in a friendly, relaxed atmosphere.

Please fill out the following fields to contact our practice with any questions you may have, or to schedule an appointment. You can also find our office location, hours, and directions listed below. We look forward to hearing from you!
Now Offering Phone Consultations!
Due to increased health concerns regarding COVID-19, we are now scheduling Phone Consultations for emergency patients. If you would like to schedule a consultation, just call our office or send us a request using the form below. Please provide as much information as possible and any preferred dates. Upon receipt of your request, one of our team members will contact you as soon as possible.
*Communications through our website or via email are not encrypted and are not necessarily secure. Use of the internet or email is for your convenience only, and by using them, you assume the risk of unauthorized use.
Hours and Location
15725 Pomerado Rd.
Suite 110
Poway, CA 92064
Phone: (858) 485-6900
Office Hours:
Monday thru Thursday: 8:00 am – 5:00pm
Friday: 8:00 am – 1:00pm