About Our Office
Amenities
The goal of our top dentists in Poway and the entire staff at Pomerado Cosmetic Dentistry is to make your visit as pleasant as possible. We want you to feel as comfortable as possible during your appointment. We currently offer the following amenities:
Free WIFI
Coffee, Tea, & Hot Chocolate
Light snacks and juices (for patients who are scheduled for dental procedures)
Sterilized water used for all dental procedures
Blankets
Neck and back pillows
New mommy gifts
Wireless headphones to listen to music or watch a movie
Target gift card for referring new patients
Toy box for children
Wheelchair accessible bathroom
Nitrous Oxide (laughing gas)
Current selection of Magazines
Mouth prop during procedures to rest your Jaw
First Visit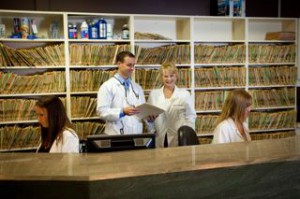 We welcome new patients of all ages to Pomerado Cosmetic Dentistry. For those of you who are joining our family of patients, it might seem unusual to be scheduled for a 60-minute new patient visit with our doctor in addition to a 60-minute new patient cleaning appointment with our hygienist. We want you to know that we reserve that amount of time to ensure that we can review your medical history, take your blood pressure, complete your necessary diagnostic digital x-rays, measure your gums, evaluate your TMJ, complete a comprehensive exam, provide an intra-oral camera tour of your mouth, perform an oral cancer screening, provide you correct hygiene instruction, and explain your diagnosis along with possible treatment options.
At the first visit we will need you to bring:
x-rays from previous dentists
a list of your current medications
your dental insurance card
Our goal at Pomerado Cosmetic Dentistry is to take care of your dental needs but to also establish a personal relationship as if you were a member of our family. We encourage you to ask questions regarding any concerns you might have or if you need clarification on any of our proposed treatment.
Financial Options
At Pomerado Cosmetic Dentistry we do not want finances to be an obstacle in receiving the dental treatment that you deserve. To financially achieve your dental treatment we offer the following forms of payment:
Visa
MasterCard
Discover
American Express
Cash
Personal check
Flex benefit cards
Insurance (we accept all PPO programs)
CareCredit®
CareCredit® Financing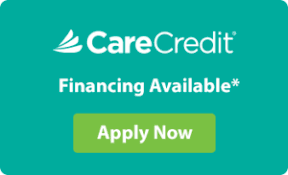 CareCredit® is a dental financing program where you finance 100% of your dental treatment. Upon approval, you can begin dental treatment immediately and conveniently make monthly payments to CareCredit®, interest free over a contracted period of time. CareCredit® can be used for your entire family for ongoing treatment without having to reapply per family member. We would be happy to assist you in the approval process which normally can be completed in 15 minutes or less!
Dental Insurance
Pomerado Cosmetic Dentistry accepts all PPO insurance plans. We are happy to file the paperwork on your behalf and will gladly submit a pre-treatment estimate to your insurance so you know what your total out of pocket expense will be before the completion of your dental treatment. We would like to remind you that your specific policy may be based on a fixed fee schedule which may or may not coincide with our billable fees. Please be aware that dental insurance companies greatly differ in the availability of coverage provided. Please call our office with any insurance questions you may have and to verify coverage.