Dental Emergencies
A dental emergency can happen at any time, and immediate treatment is typically necessary in order to reduce pain and prevent more serious damage to your teeth and your overall health. Considered two of the top dentists in Poway, Dr. Valeri Sacknoff and Dr. Robbi Wilson can help in a dental emergency even when the office is closed. We understand that the need to provide quick evaluation and treatment in the event of a dental emergency is vital, and our office can either treat emergency dental cases immediately or refer you to a specialist who can provide help as quickly as possible.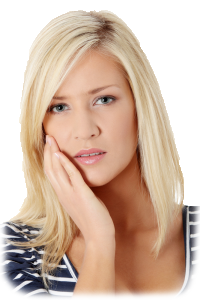 Dental emergencies can characterize a number of issues, including:
Extreme pain in the teeth and/or gums
Traumatic dental injury
Teeth that are loose or teeth that have been knocked out
Intense TMJ pain
A tooth abscess or infection surrounding a tooth
Extreme teeth sensitivity to hot and cold temperatures
Excessive bleeding along the gums that will not stop
Broken or fractured teeth
These are just a few cases that may be considered a dental emergency. If you need help, please call our office at 858-485-6900. If you are calling during our off-hours, the answering machine will give instructions as to how to contact our on-call dentist.
If you think you or a loved one is experiencing a dental emergency, please don't wait. Early treatment affecting your teeth and gums can significantly reduce your pain and prevent worse damage to your mouth.