Paying It Forward

---
---
Pomerado Cosmetic Dentistry Pays it Forward to San Diego and Tijuana Communities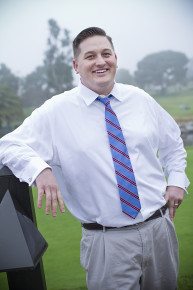 Community service plays an integral role in Pomerado Cosmetic Dentistry's dedication to the health and well-being of our patients. As part of that commitment to our patients, our team members participate in a variety of activities and services around town in an effort to "pay it forward" and enrich the community one person at a time.
In a recent article in 92127 Magazine, our own Dr. Jason Keckley was featured for his work with Rancho Bernardo Sunrise Rotary. He highlights two programs that provided him with the chance to give back to children in two very different ways, in two areas that greatly influence the San Diego community at-large:
Free Dictionary Program in San Diego
As part of a dictionary program for third graders. Dr. Keckley helped bring free dictionaries to children in elementary schools throughout San Diego, from Rancho Bernardo to Mira Mesa. He says the project also provides a chance to talk with the kids about the importance of reading and the value of their education, while demonstrating the Rotary message about being a good citizen.
Pediatric Dental Care in Tijuana, Mexico
The second program Dr. Keckley participated in allowed him to provide free dental care for over 200 elementary students in Tijuana, Mexico. The majority of patients he provided pediatric dental care for live in Oaxaca and attend a bilingual, state sponsored school. One of the most surprising elements of the trip was the need for extractions. Dr. Keckley says he expected more cleanings and fillings, but found that almost every child had at least one severely infected tooth that required immediate action. The degree of dental care required shows why this program is so important to San Diego as well, as the two cities are closely linked, through both proximity and community outreach programs.
Paying it Forward to His San Diego Community
As he plans to return to Tijuana in the near future for a similar dental care trip, Dr. Keckley continues to work with the RB Sunrise Rotary community and the more than 50 service projects the organization supports. As he reflects on his recent community service projects, Dr. Keckley says the most rewarding part about philanthropy with RB Sunrise Rotary is knowing that he is actively giving back to the community that has provided so many opportunities for him.
Please contact Pomerado Cosmetic Dentistry for more information on our practice, or to schedule an appointment.