Choosing the Right Cosmetic Dentist

---
---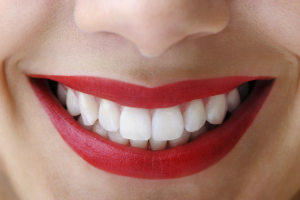 If you are considering options to brighten your teeth, correct aesthetic imperfections, and generally improve the appearance of your smile, the cosmetic dentist you choose will go a long way in determining successful results.Dr. Valeri Sacknoff and the team of experienced dentists here at Pomerado Cosmetic Dentistry have some tips on what to look for during your search:
Review the Dentist's Background and Experience
The practice's website will often have detailed biographies of the dental team. Look for indications as to how many years they have been in practice, whether they are a member of the American Academy of Cosmetic Dentistry (an organization which requires high skill levels in cosmetic dentistry), and mentions of continuing their dental education. Dentists who are committed to pursuing additional education often stay at the forefront of the dental field, learning about the latest technologies and techniques to offer their patients. Recognition and awards from professional and community organizations can also give you an idea of their reputation in the dental field.
View Before-and-After Photos
Before-and-after photos can give you a good idea of the results the dentists are capable of. These photos often include examples of the very procedures you may be considering, so it is helpful to view the results that other patients experienced at the practice. If before-and-after photos are not available on the dentist's website, you can ask to see some while visiting the practice.
Find Out about the Dentist's Technology and Treatment Processes
Does the dentist use advanced dental technology? This can indicate whether the dentist offers some of the latest techniques to provide patients with the most convenient and comfortable treatment process possible. Technologies such as CEREC® same day restorations for crowns and porcelain veneers, digital x-rays, and laser dentistry are just some of the advances dental offices use to make visits easier and more precise for patients.
Read Patient Testimonials
What do other patients say about the practice? Good reviews from patients can give an overview of their experiences and provide you with an idea of what to expect.
There are lots of things to take into account when looking for a cosmetic dentist. Just remember that you should never hesitate to ask questions, and a good dentist should encourage honest and open communication.
If you would like to learn more, or if you would like to schedule a consultation here at Pomerado Cosmetic Dentistry, please contact us today!