How Much Do Porcelain Veneers Cost?

---
---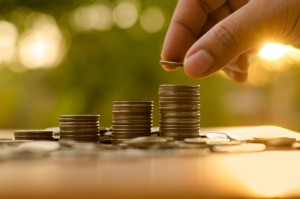 To determine the cost of porcelain veneers, your dentist will have to consider several factors related to the unique circumstances and goals of your treatment. At Pomerado Cosmetic Dentistry, our dentists, Dr. Valeri Sacknoff and Dr. Robbi Wilson, will perform a thorough evaluation of your smile to find out if you are indeed a good candidate for the procedure, as well as provide you with an accurate estimate of what it may cost to enhance your smile with porcelain veneers.
The Cost of Your Porcelain Veneers
The full cost of your porcelain veneers will be determined according to several factors, including the extent of tooth preparation required to accommodate the veneer(s). The total price, regardless of the number of appointments, can be clearly outlined in your treatment plan presentation. If a custom shade is required for your veneer(s), an appointment with our lab will also be included in your plan.
Financing and Insurance Assistance for Porcelain Veneers
At Pomerado Cosmetic Dentistry, we believe it's important to help make treatment as affordable as possible by accepting private dental insurance, dental insurance for veterans and offering third-party financing through CareCredit®. In some cases, dental insurance may provide partial coverage for porcelain veneers, and our office staff is always happy to call your insurance company to help determine your coverage. You can get more information about the options we offer to help make your treatment more accessible by visiting our page on financing and insurance.
Contact Pomerado Cosmetic Dentistry for Porcelain Veneers Pricing
For more information about porcelain veneers and the cost of treatment, contact Pomerado Cosmetic Dentistry. We can help you schedule a consultation with one of our dentists to determine how much it may cost to transform the appearance of your smile with porcelain veneers.