Reducing Tooth Sensitivity With Shield Force® Plus Desensitizer Treatment

---
---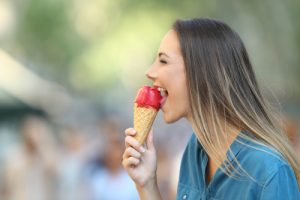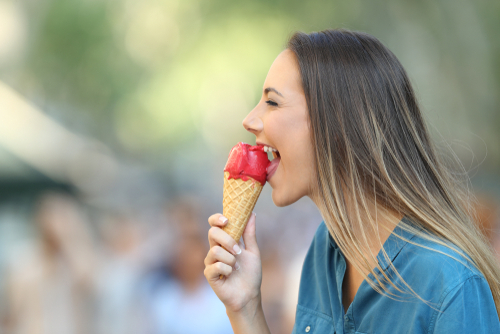 Are your teeth sensitive when eating food or drinking beverages that are either extremely hot or extremely cold? If so, our dentists can help you reduce the pain, allowing you to have your morning coffee or savor your favorite ice cream without worrying about tooth sensitivity! The Shield Force® Plus Desensitizer treatment is a new procedure designed to help individuals overcome the effects of sensitive teeth. The treatment involves the simple application of bonding material to the affected teeth, ultimately shielding the sensitive areas from temperatures that can cause pain.
Other benefits of this procedure include:
Quick, in-office treatment that often takes only about one minute
Non-invasive: no needles or tooth modification is typically necessary
The procedure utilizes "Double-Block Technology," providing two protective layers in just one treatment session
The results can last up to three years
Tooth sensitivity is very common, especially among individuals who have gum recession and hypersensitive dentin. Some patients also experience tooth sensitivity after restorative dental treatment. The Shield Force Plus® Desensitizer procedure is an advanced way of offering instant, long-lasting relief.
If you suffer from sensitive teeth and avoid some of your favorite foods and beverages because of it, talk to us today about Shield Force Plus®!