What Are My Tooth Replacement Options?

---
---
Even just one missing tooth can create an alarming number of problems. In addition to their effects on smile aesthetics and the ability to chew and speak properly, missing teeth can lead to serious oral health consequences. Fortunately, advances in restorative dentistry have given patients who want to replace missing teeth a vast selection of effective treatment options.
Some of the more popular tooth replacement procedures include: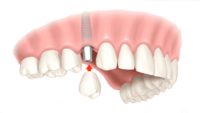 Dental Implants
When it comes to both form and function, dental implants offer missing teeth replacement results that are the most similar to natural teeth. In fact, dental implants are essentially designed to mimic natural teeth right down to the root. This treatment can be an ideal option for patients with just one missing tooth or an entire row of missing teeth.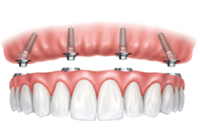 Implant Dentures
Also known as "implant-supported dentures," this option offers patients the best of both worlds, combining the advantages of dental implants and a custom denture. Implant dentures can be very helpful for patients who are looking to replace most or all of their upper and/or lower teeth without using a dental implant for each missing tooth.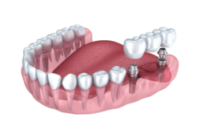 Dental Bridges
Dental bridges have been a standard treatment for missing teeth for decades, and they still offer very effective solutions for many patients. A dental bridge is often a good alternative for individuals who are missing one or more teeth in a single area of the mouth. Using a combination of dental crowns and artificial teeth, this treatment quite literally "bridges the gap" between surrounding natural teeth to enhance both function and appearance.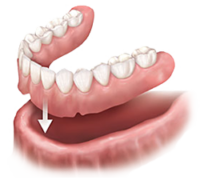 Traditional Dentures
Traditional dentures can provide patients who are missing all of their teeth in the upper and/or lower dental arch with full teeth restoration. These dental prostheses are custom-designed to give patients the best fit and appearance possible. Dentures can be effective remedies on their own, or they can be supported by a select number of dental implants to enhance security and stability along the gums.
Our dentists in Poway will be happy to talk with you about your goals and help you determine the best tooth replacement option for your needs. To learn more, please don't hesitate to contact Pomerado Cosmetic Dentistry today!